As every year, 12 months go away sooo fast. Here I'd like to show you some pic of my 2014, about my best moments.
1. That was about my new hair and my new nerd eyeglasses 😉
2. And that was about…sales in January, yep!
Come ogni anno, 12 mesi sembrano essere volati..In questo post vorrei riassumere il mio 2014 tramite le foto che rappresentano i momenti migliori.
1. Nuovi capelli e nuovi occhiali da nerd 😉
2. Cosa, se non i saldi di gennaio??

3. Fuerteventura..a gorgeous travel, fabulous places. I've lots of good memories of those days..
4. Days spent in my montain home and a splendid photo with Whiskey at the creek 🙂
5. A funny shooting with my old tutù and ballet shoes..I do miss ballet classes..
6. One of the best gifts got thanks to my blog: an Ottaviani's watch, such a good one!!
3. Fuerteventura..un bellissimo viaggio, posti favolosi. Ho tantissimi bei ricordi di quel viaggio..
4. Qualche giorno nella casa in montagna e una bellissima foto con Whiskey al torrente 🙂
5. Degli scatti divertentissimi fatti indossando il mio vecchio tutù..che bello ritornare ballerina per un po'!!
6. Uno dei più bei regali ricevuti da quando ho aperto il blog: un bellissimo orologino di Ottaviani!
Some blogger stuff:
7/8. A shooting with my Caleidos bag, last Spring 😉
9. Caleidos' presentation day, such a good day spent in Milan!
10. July, that means…MY FIRST ARTICLE PUBLISHED!
Roba da blogger 😉
7/8. Foto scattate con la mia bellissima borsa Caleidos 🙂
9. Presentazione Caleidos..una meravigliosa giornata trascorsa a Milano!
10. Luglio: il che significa…IL MIO PRIMO ARTICOLO PUBBLICATO!
Good moments of September..
11. I've started boxe and kick-boxing..such a good way to workout!!
12. And I've kept on running and on doing Kayla Itsines' workouts as well! Proud of me!
13. A day spent in Biella for my dad, always with me.
Bei ricordi di settembre..
11. Due nuovi sport: boxe e kick-boxing, un modo fantastico per fare attività fisica 😉
12. Ho continuato anche con la corsa (lo ammetto, novembre e dicembre sono stati mesi un po miseri da questo punto di vista..ahah..troppo freddo!) e con i workouts di Kayla Itsines 😉
13. Una giornata passata a Biella, per mio papà..che è sempre con me 😉

14. Big passion for mustard colour! That snood was just the first purchase of lots of mustard items 😉
15. And..big passion for black combat boots 😉
14. Passione per il color senape..lo scaldacollo di zara è stato solo il primo di tanti acquisti color senape!
15. E…passione per gli anfibi neri 😉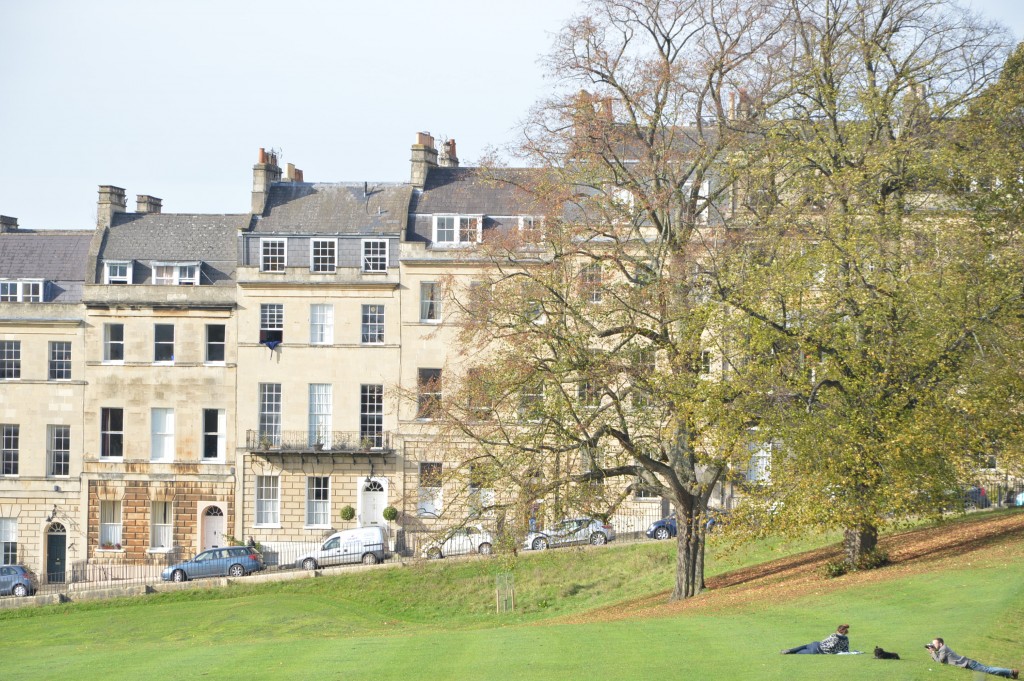 16. And, last but not least, my trip to Madrid to visit my cousin! That photo was taken in Mercado de San Miguel, such a good place to visit if you're plannig to go there!
17. And after Madrid, let's go to Britain!
18. The gorgeous beauty of Bath..
Well, guys, I hope you enjoyed this post and I wish you a happy new year.. I hope mine to have the same good moments of this one 😉
Hug you, Ele.
16. E, ultimo ma non per importanza, il mio viaggio a Madrid per andare a trovare mia cugina. Qui eravamo al Mercado de San Miguel, un posto che dovete assolutamente visitare se avete intenzione di andare a Madrid 😉
17. E dopo Madrid, un bel volo per la mia amata Inghilterra..
18. La favolosa bellezza di Bath 😉
Ragazzi, io spero che il mio post vi sia piaciuto e vi auguro un buon anno nuovo.. spero che nel mio possano esserci tanti bei momenti come quelli di quest'anno 😉
Un bacio, Ele.